Would we have gone out to supper or shopped if we didn't have enough cash in our wallets a few years ago? Or making an overseas transfer without having to queue for hours at a transfer agency?
However, thanks to cashless transactions, it will be one of the last things on our minds today. Financial transactions are made straightforward, simple, and convenient with online money transfers.
Although online banking via a phone app is the norm nowadays, third-party money transfer apps really shine when it comes to transmitting money between two persons across borders.
Money transfer apps can send money across the world for a modest price and often in minutes, making the once expensive and stressful process of foreign payments as pleasant as possible.
A cashless economy will become unavoidable as the world moves toward a digital future. Apps for money transfer make the move to a cashless economy simple.
Money transfer app development is expanding, and there are a number of top money transfer apps for android that allow safe and quick cash transfers.
We'll look at the top 10 best money transfer apps for android in this article. But first, let's take a look at what money transfer applications are and how they operate.
What Are Money Transfer Apps?
Money transfer apps are smartphone applications that allow users to send and receive money. Online money sending apps can be useful whether you're splitting a bill with a pal or making a purchase.
It makes money sharing simple, quick, and always available. People all over the world have adopted money transfer apps into their daily lives because to their security, ease, and transparency.
Banks have supported our monetary transactions since the beginning, whether it's writing a check or depositing/withdrawing money. Banks, on the other hand, were hesitant to adapt to the digitalization of money transfers in the beginning.
As a result, a number of third-party money transfer apps have emerged. Money transfer became as simple as connecting our bank account to these apps, practically at the touch of a fingertip. Today, banks have joined the race, and the market is flooded with money transfer apps, some of which are good and some of which are harmful.
See Also: Credit Card Hacks to Make Money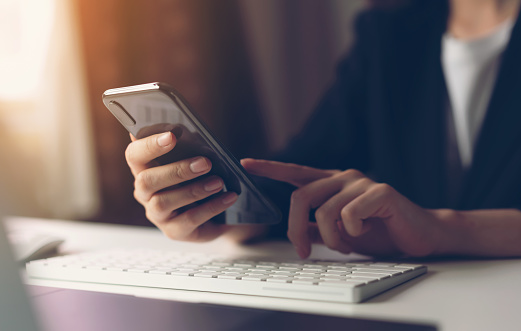 Are Money Transfer Apps Safe?
Security is critical when dealing with financial information. Because we're dealing with hard-earned cash, the issue of "is it safe?" will always arise.
The best money transfer apps for android are those that are secure and protect users' personal information. Most money-transfer apps have a variety of security features. However, there is always the possibility of being duped. Because it is impossible to retrieve funds once a transfer is done online, it is critical to use secure apps and to be cautious when making transactions.
You can take the following steps to improve the security of your transfers:
From the app's settings, you can increase the app's security. By default, the majority of money transfer apps use low-security settings.
Check the recipient's information to be sure you're sending money to the appropriate individual.
When transferring money to unknown contacts or enterprises, make sure the other side is credible.
Be cautious to complete your research before downloading an online payment transfer software and linking your bank account information. Make sure it's secure and genuine. Although there is a risk involved with online transfers, using the best money transfer applications can reduce this risk and greatly simplify our lives.
Is there an app to transfer money from one bank to another?
If you need to transfer money from one bank to another but don't want to deal with the higher costs and lengthier transfer periods that come with dealing with your bank directly, a money transfer app service is your best bet.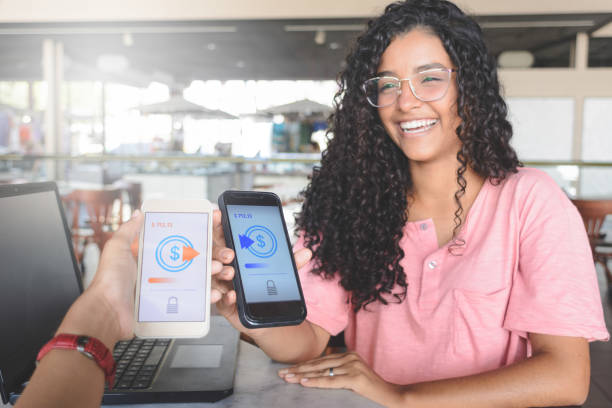 Domestic transfer apps
There are a variety of domestic money transfer applications available for sending money between banks, each with its own set of benefits over using your bank account to make a transfer.
The following are some of the advantages of domestic money transfer apps:
Free transfers
Transfers are often available in your recipient's account instantly
Rather than needing your recipient's bank details, all you need is their phone number, email address, or username
International money transfer apps
Several international money transfer companies have emerged in recent decades to provide cheaper, faster, and more efficient foreign transactions than ever before.
International money transfer applications are, in fact, typically a significantly more cost-effective way of sending money abroad than traditional financial institutions.
Similarly, these businesses tend to place a premium on digital innovation, with user-friendly apps that make moving money abroad as simple as possible, 24 hours a day, seven days a week.
Check Out Best International Money Transfer Apps for iOS and Android
How Do Payment Transfer Apps Work?
The best part about money transfer apps is how simple they are to use. The steps are simple: download an app from the android play store, link your bank or credit card information, and you're good to go!
To give money to someone via an app, they usually need to have it installed as well. However, certain apps, primarily for international transactions, allow recipients to accept money in cash.
You can either keep the money in a bank account or as app cash, which you can use to make transfers, purchases, and so on. Many applications offer discounts or rebates when you use your app balance, which is a wonderful benefit of online money transfer apps.
The best money transfer apps for android have the simplest interface. They are intuitive and guide even a first-time user very efficiently to perform a transaction successfully.
See Also: Best Fintech Money Transfer Companies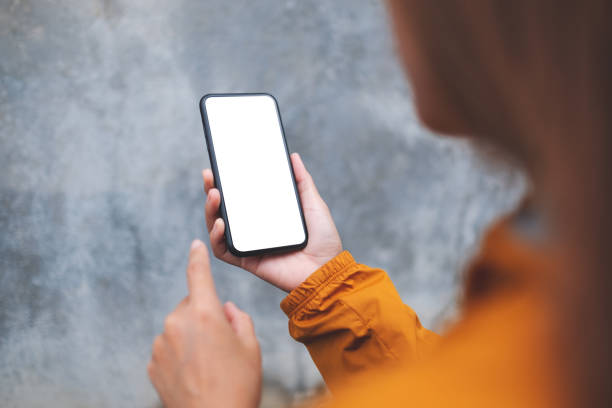 Top Money Transfer Apps for Android
1. Azimo
Azimo is a crisp and clean operation that provides quick and straightforward transfers to a variety of nations, with instant or one-hour alternatives available.
There's also the advantage of delivery to chosen nations 24 hours a day, seven days a week, without the usual weekend delays. In addition, first-time users are entitled to two free transfers.
Although Azimo has only been active for a decade, its internet business currently reaches more than 200 nations. Customers can choose from a range of methods to transfer funds and the service offers roughly 80 different currencies.
Bank deposits and mobile wallets, as well as cash, are examples, albeit the coronavirus pandemic has reduced the urge for real currency transfers.
Azimo's Azimo Business function, which is geared at small and medium-sized enterprises that can profit from transfers that are often more competitive than their bank, is another recent addition.
When compared to competitors, Azimo claims to be able to give savings of up to 90%. Using the Azimo app's alerts, it's simple to stay on top of changes in currency prices and get a continual update on the best rates.
Overall fees are mostly determined by where money is being transferred from, its destination, and the desired delivery mode, as is customary.
Features
Supports a variety of payment and delivery methods
Provides real-time updates on your money transfer
No credit/debit card fees
Touch ID and Face ID security to keep your personal data secure
In-app customer support in 10 languages
No minimum send amount
Download App: Android
2. Venmo
Venmo's money transfer app, which benefits from the clout of parent corporation PayPal, is popular with both individuals and companies.
Venmo's social aspect is most interesting to users, with the ability to post updates about purchases with other users in your social circle.
The program functions similarly to a digital wallet, allowing for rapid and simple peer-to-peer transfers, which is definitely beneficial for sending money to friends.
Perhaps splitting the cost of a meal? Venmo is ideal for ensuring that everyone pays their bills. Even better, there are no monthly or annual fees, though credit cards do charge a 3% cost if you don't have any other options.
Venmo is simple to set up and use, with payments made using a bank account or debit card linked to your account. If you have enough money in your Venmo wallet, you can also transfer money directly.
If you can't wait for Venmo's one to three-day payment schedule, you'll be charged 1% if you transfer money from your Venmo account to a bank account.
Everyday money management is equally simple, with a variety of settings allowing you to use it as needed, with Public, Friends, and Private options proving useful in a variety of payment scenarios.
Venmo now has the capability of accepting payments via QR codes, which is ideal for quick, efficient, and accurate transactions.
Features
Personalize payments with emojis, stickers, or sweet notes
No hidden charges for sending money through ways other than using a linked credit card
Pay businesses using Venmo cash
Download App: Android
3. WorldRemit
WorldRemit is a well-known money transfer business that is regarded for being a trustworthy company with strict security precautions.
Senders in 56 nations can send money in 90 currencies to over 150 countries with World Remit. It accepts a wide range of payment and delivery methods, all of which are accessible via its mobile app.
You can send money to bank accounts, set up cash pickups/home deliveries, send money to mobile wallets, and even top up mobile phones. Bank transfer, credit/debit card, Google Pay, Apple Pay, and a variety of other e-wallets can all be used to fund your transfer. On Google Play, the WorldRemit app has a 4.2 rating and a 4.8 rating.
Features
Global presence allowing your to send money to over 150 countries
A variety of payment and delivery options, including cash pick up
Quick transfer times are available
Competitive exchange rates and fees on commonly used routes
A large number of currencies supported
Download App: Android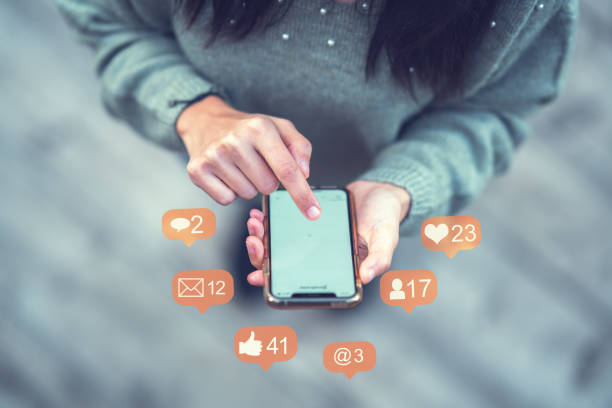 4. Western Union
Western Union is one of the most well-known names in international money transfers, having been in business for over 145 years, so you can bet they know what they're doing.
The Western Union app allows you to send money on the go using a range of payment options, including debit/credit cards, bank transfers, and Apple Pay. If you prefer to pay in cash, you can go to one of the thousands of agent locations throughout the world.
Western Union has one of the largest disbursing networks of any service, with over 500,000 agent locations in over 200 countries. On Google Play, the company's app has a 4.5 rating.
Features
One of the most established names in the industry
Have a huge network of over 500,000 agent locations across the world
Quick transfers, with many being instant
Supports a variety of payment and delivery methods
Covers over 200 countries
Large range of currencies to choose from
Download App: Android
5. Google Pay
Google has relaunched Google Pay, which focuses on personal and commercial relationships and is designed to transfer and receive money, track spending, provide financial insights, and offer rewards.
The old app's interface has been improved, which improves both performance and user experience. You can use your phone to transfer or request money in private groups, as well as schedule, split, and make group payments.
Find your buddies and make a quick payment. On your home screen, you can also see current transactions and access past purchases, loyalty cards, tickets, and offers all in one location.
You may search for further transactions by linking your bank account, Gmail, and Google Photos. It has provisions for recharges, and bill payments and also supports e-commerce transactions.
Features
An excellent reward system that credits the rewards directly to the bank account
No transaction fees
World-class security and protection from hacking and fraud
Download App: Android
6. Wise, formerly TransferWise
Wise (previously TransferWise) is a peer-to-peer money transfer business based in the United Kingdom. It is now available in 59 countries, with intentions to expand further in the coming years.
The company provides simple money transfer services as well as a multi-currency account option. This allows you to retain more than 50 currencies at once and convert them as needed.
Indeed, its pricing page shows how a set fee accounts for a percentage of the charge, followed by a variable fee. The two are then put together to tell you the total fee you'll be charged for each transaction.
Users can also choose the type of transfer they need, which means that if you need to move money quickly, you'll spend more than if you choose the low-cost, slower alternative. There's also a middle-tier option, so it appears that all bases have been covered.
Wise also offers Business pricing, which includes additional free services such as the option to accept money in EUR, USD, GBP, PLN, AUD, and NZD currencies. However, there is a cost for currency conversion.
The Wise Debit Mastercard comes with the same currency conversion fee as the Wise credit card, plus a fee for ATM withdrawals exceeding £200 per month.
Features
International transfers are fast, efficient, and transparent
Great customer support in multiple languages
FCA regulated
Supports a variety of payment methods
Very user-friendly and the registration process is very straightforward
Offers transfers at the mid-market rate
Download App: Android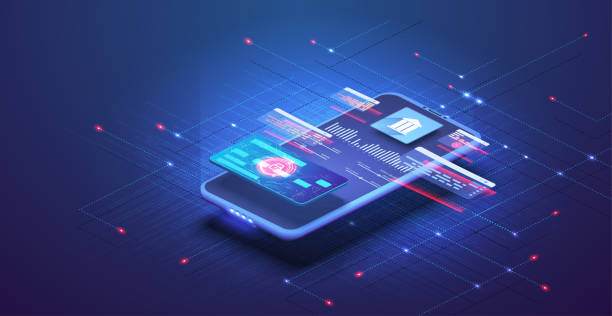 7. PayPal
PayPal is a well-known service for sending money and making purchases online, but it also provides international payments. You can send money online, request money, and even collect money from individuals all over the world using the Paypal app.
It is one of the most famous and well-known money transfer services, with a global geographic presence and a large user base.
Furthermore, many retailers and service providers accept PayPal as a payment mechanism, allowing you to keep track of all your financial transactions in one spot. On the Google Play market, the Paypal money transfer app has a 4.4 rating.
Features
Wide presence across the world and enjoys great credibility
User-friendly app with a range of features
Supports a variety of payment and delivery methods
Most transfers happen instantly
Tight security measures
Spend notifications to keep track of your transactions
Download App: Android
8. Facebook Messenger
Facebook, the social media behemoth, is always coming up with new mobile app ideas, and their messenger now has money transfer capabilities. It is now only available in the United States.
Because almost everyone has a Facebook account, it is a highly handy way to send money to your friends and family. To conduct transactions, it only requires the sender's and receiver's debit card information.
All payment information is kept confidential, and the payment appears in the bank account within 1-5 business days.
Features
No sign-up or app download required
The service is free to use
Industry-leading security with PIN protection and anti-fraud team
Download App: Android
9. Moneygram
Moneygram is a global leader in peer-to-peer payments and money transfers, with millions of customers across the world. It has a presence in more than 200 countries.
Customers can use Moneygram's economical and dependable service by connecting online, in-app, or at a kiosk. It also offers bill payments, money orders, banking, and other services in addition to money transfers.
It's one of the best money transfer apps available, and it takes advantage of the industry's most advanced digital capabilities.
Features
Exclusive rewards for repeat customers
Available in 380,000 locations worldwide
Offers business solutions to expand business portfolio with the least efforts
Download App: Android
10. Zelle
Zelle is one of the best money transfer apps for android since it allows you to send money directly from your bank account. Zelle is linked to a number of large banks and credit unions in the U.S., and customers having accounts at those banks can use Zelle to make same-day payments.
If you don't want to download the Zelle app, you can use it directly from your banking app, which means you can transfer money without having to download anything! Zelle is currently exclusively accessible in the United States. You must have a U.S. bank account to use the service.
With your recipient's email address or mobile phone number, you can exchange funds with no transaction fees.
Features
Fast transfer within minutes
Money travels straight from one bank to another, so assured safety
Totally free service
Download App: Android
Summary: Best Money Transfer Apps For Android
Money transfer applications offer a quick and easy way to send money throughout the world, allowing you to connect with some of the most well-known names in the industry directly from your phone.
There are several money transfer apps available for IOS and Android, and deciding which one is best for your needs can be challenging.
That's why, before downloading, we always advise doing your homework and comparing providers to guarantee you're getting the best value for your transfers.
Check the fees and exchange rate margins applied to the transfer you wish to make, whether it supports your country/currencies, and how fast the transfer speeds it offers before choosing the best money transfer app.
Although each of the companies included in this review has a solid reputation for offering industry-leading services to its customers, there is no such thing as a one-size-fits-all solution when it comes to money transfers.
Every company has its own set of features, benefits, and drawbacks, and you can pick the one that best suits your money transfer requirements.
Just because one software works well in one context does not mean it will work well in another. By weighing your alternatives, you can ensure that you always make the greatest decision for the best money transfer apps for android for your specific needs.