Since millionaires are rich folk in a real sense do they still need to use credit cards to finance themselves and if yes, what types of credit cards do they use and what is the reason why millionaires use credit card to pay for things will be well explained in this article. But first, do millionaires use credit card
Do Millionaires Use Credit Card?
Millionaires use credit cards such as American Express's Centurion® Card, J.P. Morgan Chase's, The Morgan Reserve Credit Card and American Express's Platinum Card®.
Only people who receive an invitation to apply for these high-end credit cards are millionaires who have the highest chance of acquiring one.
For example, in order to be invited to the Amex Centurion Card – often known as "the Black Card," you must apparently charge at least $100,000 on Amex credit cards each year.
Related: 7 THINGS WEALTHY INVESTORS DO WITH THEIR MONEY
Credit Cards That Millionaires Use
Centurion® Card from American Express
J.P. Morgan Reserve Credit Card
The Platinum Card® from American Express
Chase Sapphire Reserve®
Citi Chairman Credit Card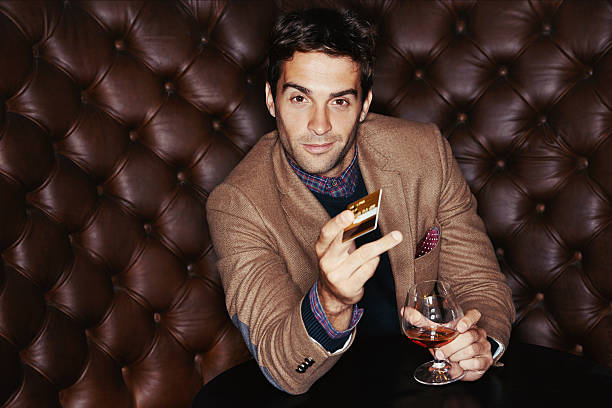 When invitation-only cards aren't a possibility, some billionaires opt for premium travel rewards cards like the American Express Platinum Card or the Chase Sapphire Reserve.
Those with good-to-excellent credit who are approved for either card can expect lucrative bonuses, large purchase incentives, and other perks that will more than makeup for the annual costs.
The American Express Platinum card costs $695 per year to keep, and the Chase Sapphire Reserve card costs $550 per year to keep.
Millionaire business owners may benefit from a business credit card such as the American Express Business Platinum card, which is a preferred choice for frequent travelers willing to pay $695 a year for all of the card's high-end advantages.
The Chase Ink Preferred card is another appealing option for business owners with seven-figure incomes, as it provides excellent rewards on business-related expenditures and has a lower annual fee ($95) than the American Express Business Platinum card.
Reasons Rich People Use Credit Cards
if you're wealthy, it's still a good idea to utilize credit cards.
The majority of wealthy people can easily afford to pay cash for all of their purchases. Even the wealthy, however, use credit cards on a regular basis. Here are four major reasons for this.
1. Credit cards offer a 30-day float
When you charge something to your credit card, you don't have to pay interest right away. You don't have to pay interest on purchases if you pay the balance on your bill on the due date.
Billing cycles are usually 30 days long, so you can borrow money without paying interest for that time.
Many wealthy people use this to better manage their financial flow while also obtaining an interest-free short-term loan.
Why not borrow money from someone else for a month so you can do whatever you want on your own?
You might also want to check out 9 Ways Rich People Make Money With Debt
2. Credit cards get you rewards
Credit cards offer considerable rewards for everyday expenditure, particularly for the rich, who are usually eligible for the highest rewards cards.
Even if they already have a lot of money, most wealthy people don't miss out on free money.
They use rewards cards to gain cash back or to earn free vacation.
Because they charge a lot, the wealthy can gain more from credit card incentives than the average earner.
You can earn a lot more rewards than the average card user if your card provides 2% cash back and you spend $100,000 each year.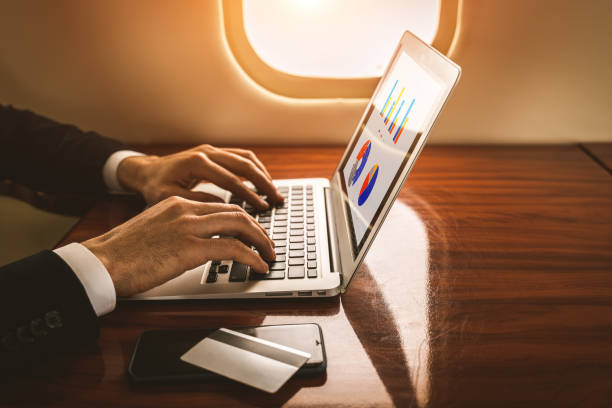 3. You can build credit with your cards
Having a good credit score benefits even the wealthy. This is because a wide range of businesses, including utility and cell phone companies, consider credit.
The wealthy are also more likely to take up mortgages or other tax-advantaged loans with low interest rates.
They can get the greatest rates for strategic borrowing if they build credit.
Credit cards are a terrific way to boost your credit score because all you have to do is pay them on time and not use too much of your allotted credit line.
Related: Credit Card Hacks to Make Money
4. Credit cards often come with generous perks
Credit cards can offer a plethora of benefits, particularly those with hefty annual fees, which many wealthy people are ready to pay.
Some cards come with personal travel assistants or concierges that can help you plan special trips or gain admission to exclusive events for members.
They could be able to provide early access to event tickets or access to airline lounges.
While affluent people may be able to obtain these benefits elsewhere, it is simple to obtain all of these benefits by signing up for a credit card.
If you don't currently utilize credit cards as a tool to build credit, receive rewards and privileges, and spend interest-free for a period of time, now is the time to start.